Equal Justice After Hours
March 30, 2017
Equal Justice After Hours, the Iowa Legal Aid Foundation's signature annual fundraising event, was held on Thursday, March 30, 2017 from 5:00-7:00 p.m. at the newly renovated, mid-century modern, American Enterprise Group building, located at 601 6th Avenue in downtown Des Moines. Click

here

to view the event program.
In 2017, Iowa Legal Aid is celebrating 40 YEARS OF SEEKING JUSTICE AND IMPROVING LIVES. Since 1977, Iowa Legal Aid has provided civil legal aid to the most vulnerable members of our communities. Iowa Legal Aid is a safety net for low-income Iowans and persons who are elderly or have a disability. Staff and volunteers provide legal representation to secure the basic necessities of life – food and shelter, quality health care, safe and stable homes free of violence, and protection from consumer fraud. When Iowa Legal Aid assists these families in solving their legal problems, they are able to be better parents, employees and community members.
A special thanks to Steve Eckley, President-Elect of the Iowa State Bar Association (ISBA), for this year's ISBA Board of Governors challenge. It was a dollar-for-dollar challenge from Steve and individual members of the Board of Governors of the ISBA. Pledges from the Board of Governors totaled $7,550. The challenge raised $25,000 total.
Nearly $200,000 was raised through sponsorships and donations at Equal Justice After Hours 2017. Photos can be found HERE.
A SPECIAL THANK YOU TO THE PREMIER SPONSORS OF EQUAL JUSTICE AFTER HOURS 2017:

  Michael & Barbara Gartner


Report From the LSC Program Quality Visit to Iowa Legal Aid
The Legal Services Corporation's (LSC) Office of Program Performance (OPP) conducted a program quality visit to Iowa Legal Aid from August 24-28, 2015. Program Quality Visits are designed to evaluate whether LSC grantees are providing the highest quality legal services to eligible clients. Click the links below to read more:
Latest news
The 13th annual Dean's Cup Golf Challenge was held on Monday, May 15, 2017 at Finkbine Golf Course in Iowa City. This event is for all law graduates, faculty, staff and students ...
Read More
Message From the President
Listen as former Board president Alan Olson explains how Iowa Legal Aid is helping Iowans every day.
Client Stories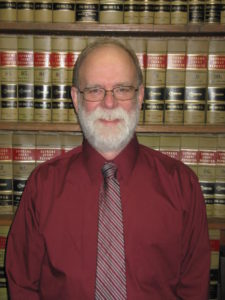 Iowa Legal Aid's Long-Time Program Administrator Retires
December 31, 2016
Iowa Legal Aid's long-time Program Administrator, Pat McClintock, retired on December 31, 2016, ending a 42-year career with legal services in Iowa. He worked as a paralegal with the Black Hawk County Legal Aid Society beginning in 1974 until the merger creating the Legal Services Corporation of Iowa (LSCI) in 1977. He then served as the Deputy Director of Paralegal Advocacy until 1982, when he became LSCI's second Program Administrator. At the time of his retirement, Pat was the longest tenured employee in the history of Iowa Legal Aid.
Fiscal responsibilities were only a small part of Pat's daily work. Pat provided oversight for Iowa Legal Aid's technology projects, including the development of the program's websites. In 2008, Iowa Legal Aid received the National Legal Aid and Defender Association's "Innovations in Equal Justice" award for outstanding vision and leadership in improving the delivery of legal services to low-income people (which was based in significant part on Iowa Legal Aid's technological initiatives). This award is a direct reflection of Pat's efforts in this area. Most recently, he served as the project manager on the development of a new mobile app designed to help survivors of and first responders to disasters.
  All of us associated with Iowa Legal Aid and the Iowa Legal Aid Foundation wish Pat the best for the future.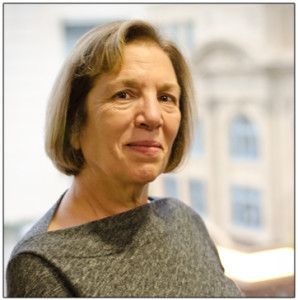 Long-standing volunteer, Diane Kutzko, inducted into the Iowa Volunteer Hall of Fame
April 13, 2016
The state of Iowa through its Commission on Volunteer Service recognizes citizens' volunteer contributions. The most prestigious award given to volunteers is the induction in the Iowa Volunteer Hall of Fame. Inductees receive an engraved award and their names are added to plaques on permanent display in the State Historical Museum. Since the Volunteer Hall of Fame started in 1989, fewer than 165 Iowans have been honored with this distinguished award.
Iowa Legal Aid is very pleased to announce that one of its long-standing supporters, Diane Kutzko, was inducted into the Volunteer Hall of Fame. She was honored April 13, 2016 at the State Capitol as part of the National Volunteer Week celebration with four other inductees. Among Diane's many contributions is her service on the Legal Services Corporation of Iowa/Iowa Legal Aid Board from 1992 until 2012. In 1996, Diane played a key role in obtaining Iowa's first state appropriation to support civil legal aid, which has continued every year since. She served as President of the Board from 1998 to 2002 and was vital in facilitating the successful merger of the Legal Services Corporation of Iowa and Legal Aid Society of Polk County to form Iowa Legal Aid in 2003. Diane was also instrumental in the creation of the Shuttleworth & Ingersoll Intake Project in the Cedar Rapids Regional Office and participates in Iowa Legal Aid's Volunteer Lawyers Project.