Save the Date for Equal Justice After Hours
Equal Justice After Hours 2018 will be held on March 22, 2018 from 5:00-7:00 p.m. in the atrium at the newly renovated Principal Financial Group building, located at 711 High Street in downtown Des Moines.
Equal Justice After Hours 2018 will highlight the work that Iowa Legal Aid does for children, leading them to positive futures. Iowa Legal Aid provides at-risk youth coming out of the foster care system with legal information and assistance that they would be unlikely to otherwise receive, such as buying a car, renting their first apartment or employment-related issues. Another aspect of Iowa Legal Aid's work addresses issues that have brought a family to the point of juvenile court involvement, including domestic abuse, illegal eviction, and lack of reliable income.
Please join us on March 22 to learn more about Iowa Legal Aid's impact on the lives of Iowa's children.
Where:     Principal Financial Group, 711 High Street, Des Moines
When:      Thursday, March 22, 2018, 5:00—7:00 p.m.
Many levels of sponsorships are available. Click HERE for information on sponsorships.
A delicious array of appetizers and drinks will be provided.
Contact Terri Bennett at 515-243-2980 x 1611 or tbennett@iowalaw.org
40 YEARS OF SEEKING JUSTICE AND IMPROVING LIVES
In 2017, Iowa Legal Aid is celebrating 40 YEARS OF SEEKING JUSTICE AND IMPROVING LIVES. Since 1977, Iowa Legal Aid has provided civil legal aid to the most vulnerable members of our communities. Iowa Legal Aid is a safety net for low-income Iowans and persons who are elderly or have a disability. Staff and volunteers provide legal representation to secure the basic necessities of life – food and shelter, quality health care, safe and stable homes free of violence, and protection from consumer fraud. When Iowa Legal Aid assists these families in solving their legal problems, they are able to be better parents, employees and community members.
January 31, 2017, marked the 40th anniversary of Iowa Legal Aid, formerly known as the Legal Services Corporation of Iowa. While much can be said about how Iowa Legal Aid has grown over the years and how Iowa Legal Aid has addressed the critical legal problems faced by thousands of low-income people every year; these successes would not have been possible without the financial support from Iowa Legal Aid's generous donors. Working together, Iowa Legal Aid is making a positive impact on the lives of low-income people and offering them hope for a better future.
The following events have been held around the state to celebrate this milestone:
March 30, 2017:
Equal Justice After Hours, the Iowa Legal Aid Foundation's signature annual fundraising event, was held on Thursday, March 30, 2017 from 5:00-7:00 p.m. at the newly renovated, mid-century modern, American Enterprise Group building, located at 601 6th Avenue in downtown Des Moines. Click HERE to view the event program.
A special thanks to Steve Eckley, President-Elect of the Iowa State Bar Association (ISBA), for this year's ISBA Board of Governors challenge. It was a dollar-for-dollar challenge from Steve and individual members of the Board of Governors of the ISBA. Pledges from the Board of Governors totaled $8,390. The challenge raised $25,250 total.
Nearly $200,000 was raised through sponsorships and donations at Equal Justice After Hours 2017. Photos can be found HERE.
THANK YOU TO THE PREMIER SPONSORS OF EQUAL JUSTICE AFTER HOURS 2017:

  Michael & Barbara Gartner


August 29, 2017:
On August 29, Iowa Legal Aid Foundation Board member Jim Hayes welcomed members of Iowa Legal Aid's Boards, staff and supporters to his home in Iowa City (the Grant Wood House). The house was named to National Register of Historic Places in 1978 and deemed an Iowa City landmark in 1996.
Guests enjoyed food and drink, and tours of the historic house. Click HERE for photos.
September 30, 2017:
Iowa Legal Aid's Southeast Regional Office held a 40th Anniversary celebration with an open house in Oskaloosa at the Frank Lloyd Wright home owned by Peter Maunu and Irmi Maunu-Kocian.
The home has been a labor of love by Peter and Irmi in efforts to restore it to its original Frank Lloyd Wright luster, including furniture. Tours were provided by both Peter and Irmi and visitors were awed. One visitor, former Chief Judge (and current Mahaska County Attorney) Jim Blomgren, described playing in the home as a boy with one of the Lamberson boys. Irmi explained suspicions that perhaps the boys escaped out of the boy's bedroom through a window which provided ready access to the outside. Judge Blomgren, however, has no recollection of perpetrating such shenanigans.
The home is one of Frank Lloyd Wright's Usonian style homes and the angles and woodwork display the peace and geometrical unity found in Wright's homes. The event was well attended and enjoyed by all.
A special thank you to those who made this event possible:
Peter Maunu & Irmi Maunu-Kocian
Grate Expectations
No Coast Brewery
Jim Hansen
Photos can be found HERE.
October 10, 2017:
On October 10, Margaret and Fran McCaffery welcomed some of Iowa Legal Aid's supporters to their home to celebrate Iowa Legal Aid's "40 Years of Seeking Justice and Improving Lives" and roll out the Youth Link Challenge for Iowa Legal Aid's Iowa City Office. The Youth Link Challenge aims to provide young people with access to legal information and resources that will give them the knowledge and confidence to make positive choices that will lead to safe, stable and productive futures.
Margaret is a member of the Iowa Legal Aid Foundation Board of Directors. Many thanks to Margaret and Fran for their hospitality!! View photos HERE.
The Iowa Legal Aid Foundation has been gifted a collection of Southwestern art. The collection was gifted with the intent that the funds generated go to Iowa Legal Aid to provide the critical civil legal assistance that Iowa's low-income residents so desperately need.
Several of the items have been listed on eBay. Click each photo for more information: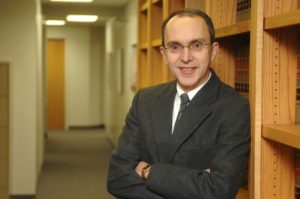 Iowa Legal Aid's search for next Executive Director
Dennis Groenenboom, Iowa Legal Aid's longest serving Executive Director, has announced his plans to depart from Iowa Legal Aid in late 2017 or early 2018. Dennis is a graduate of the University of Iowa College of Law and has been working with Iowa Legal Aid for nearly 40 years. Dennis began his legal career with Iowa Legal Aid (then Legal Services Corporation of Iowa) upon admission to the Iowa Bar. He has served as a Staff Attorney, Managing Attorney, Deputy Director and as Iowa Legal Aid's Executive Director since May 1992.
In addition to practical experience serving clients and managing legal aid staff, Dennis has worked with many excellent Board members for Iowa Legal Aid and the Iowa Legal Aid Foundation. Over the years, the program has confronted many challenges and opportunities, and Dennis has provided effective leadership on developing collaborations with other agencies, government officials and private individuals to more effectively serve Iowans in need.
The value of the work of Iowa Legal Aid under Dennis' leadership was confirmed by a report from LSC's Office of Program Performance following their visit in late 2015:
"Iowa Legal Aid is a very accomplished, productive, and organized program providing high quality, effective and efficient legal services to its clients. Some of the strengths include a dedicated, highly professional, well-respected and knowledgeable staff, excellent leadership, a well organized and proficient intake system, superior strategic planning and a supportive and dedicated board."

Women who Experienced Domestic Violence and Received Civil Legal Services Report Improvements in Economic Self-Sufficiency
A study conducted by the University of Iowa School of Social Work entitled, "The Long-Term Effects of Civil Legal Services on Battered Women," was done with the voluntary participation of some of Iowa Legal Aid's clients. The report concludes that civil legal assistance to victims of domestic abuse and violence leads to more positive outcomes in many respects, including more income, less reliance on public assistance and increased self-sufficiency.
Click the links below to read more:
Report From the LSC Program Quality Visit to Iowa Legal Aid
The Legal Services Corporation's (LSC) Office of Program Performance (OPP) conducted a program quality visit to Iowa Legal Aid from August 24-28, 2015. Program Quality Visits are designed to evaluate whether LSC grantees are providing the highest quality legal services to eligible clients. Click the links below to read more:
Latest news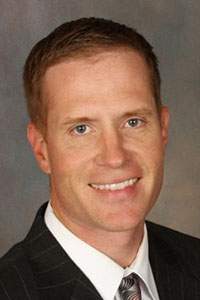 Iowa Legal Aid is grateful for the financial support received from the Linn County Bar Association! The annual financial support and pro bono volunteerism of the Linn County Bar Association and its ...
Read More
Message From the President
Listen as former Board president Alan Olson explains how Iowa Legal Aid is helping Iowans every day.
Client Stories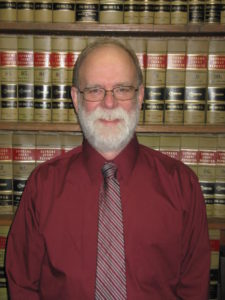 Iowa Legal Aid's Long-Time Program Administrator Retires
December 31, 2016
Iowa Legal Aid's long-time Program Administrator, Pat McClintock, retired on December 31, 2016, ending a 42-year career with legal services in Iowa. He worked as a paralegal with the Black Hawk County Legal Aid Society beginning in 1974 until the merger creating the Legal Services Corporation of Iowa (LSCI) in 1977. He then served as the Deputy Director of Paralegal Advocacy until 1982, when he became LSCI's second Program Administrator. At the time of his retirement, Pat was the longest tenured employee in the history of Iowa Legal Aid.
Fiscal responsibilities were only a small part of Pat's daily work. Pat provided oversight for Iowa Legal Aid's technology projects, including the development of the program's websites. In 2008, Iowa Legal Aid received the National Legal Aid and Defender Association's "Innovations in Equal Justice" award for outstanding vision and leadership in improving the delivery of legal services to low-income people (which was based in significant part on Iowa Legal Aid's technological initiatives). This award is a direct reflection of Pat's efforts in this area. Most recently, he served as the project manager on the development of a new mobile app designed to help survivors of and first responders to disasters.
  All of us associated with Iowa Legal Aid and the Iowa Legal Aid Foundation wish Pat the best for the future.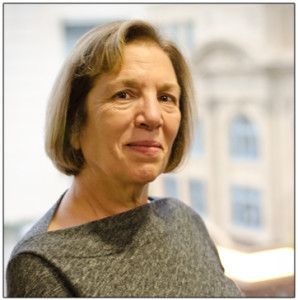 Long-standing volunteer, Diane Kutzko, inducted into the Iowa Volunteer Hall of Fame
April 13, 2016
The state of Iowa through its Commission on Volunteer Service recognizes citizens' volunteer contributions. The most prestigious award given to volunteers is the induction in the Iowa Volunteer Hall of Fame. Inductees receive an engraved award and their names are added to plaques on permanent display in the State Historical Museum. Since the Volunteer Hall of Fame started in 1989, fewer than 165 Iowans have been honored with this distinguished award.
Iowa Legal Aid is very pleased to announce that one of its long-standing supporters, Diane Kutzko, was inducted into the Volunteer Hall of Fame. She was honored April 13, 2016 at the State Capitol as part of the National Volunteer Week celebration with four other inductees. Among Diane's many contributions is her service on the Legal Services Corporation of Iowa/Iowa Legal Aid Board from 1992 until 2012. In 1996, Diane played a key role in obtaining Iowa's first state appropriation to support civil legal aid, which has continued every year since. She served as President of the Board from 1998 to 2002 and was vital in facilitating the successful merger of the Legal Services Corporation of Iowa and Legal Aid Society of Polk County to form Iowa Legal Aid in 2003. Diane was also instrumental in the creation of the Shuttleworth & Ingersoll Intake Project in the Cedar Rapids Regional Office and participates in Iowa Legal Aid's Volunteer Lawyers Project.