APRIL IS VOLUNTEER APPRECIATION MONTH
Central Iowa Regional Office (Des Moines)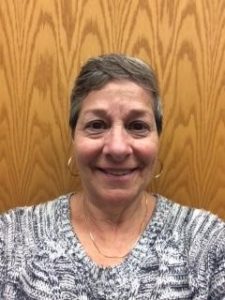 Linda Cohen serves as a volunteer in the Central Iowa Regional Office by working on tax related problems, often assisting with tax issues that span up to ten years due to not filing. Linda thinks that it is very rewarding to serve the community through lifting the heavy burden of taxes off of client's shoulders, allowing them to move forward with their lives. Thank you for your service, Linda!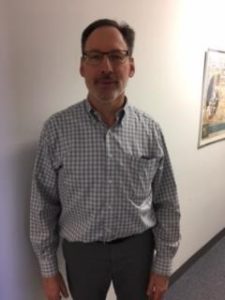 Steve Weiss has served as a volunteer attorney in the Central Iowa Regional Office for about a year. He primarily assists with the Hotline for Older Iowans. He is also on the Advisory Council for the Central Iowa Regional Office. In his time serving Iowa Legal Aid, Steve has assisted with and closed 77 cases. He enjoys learning new areas of law that differ from what he practiced before he retired, as well as serving people in need of legal aid. Thank you for your service, Steve!
Jean Allsteadt has served in the Central Iowa Regional Office as a volunteer for more than nine years, and has been an active volunteer in the community for several decades. She has a passion for working with the elderly, and often serves the Hotline for Older Iowans, and the Volunteer Lawyers Project. She loves knowing that she has made a difference in people's lives through her volunteer efforts. Thank you for your service, Jean!
---
Northeast Regional Office (Dubuque)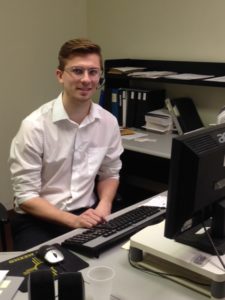 Jacob Alstadt is a pre-law student at the University of Dubuque and volunteers approximately 11 hours per week as a receptionist in the Dubuque office. He started at the beginning of February and has been a tremendous help to receptionists across Iowa Legal Aid! His efforts relieve busy daily work-loads, and he has frequently filled in for staff members who are were out of the office sick or on vacation. Thank you, Jacob, for your service!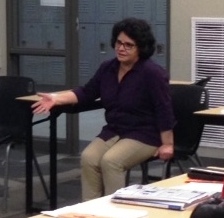 Dora Serna works full-time at Clarke University and is a very active volunteer in the Dubuque community. She has volunteered for the Dubuque office since December of 2016 as an interpreter and translator for Tax CLEs. Her service has greatly enhanced our ability to reach out to non-English speakers in our service area! Thank you, Dora, for all your hard work!
Bridget Goldbeck is an attorney at Hughes and Trannel, P.C. and a member of Young Lawyers of Dubuque. She is a regular volunteer for the Dubuque Regional Office's Self-Help Divorce Clinic and actively seeks to get other lawyers involved as well. Her willingness to serve extends the reach of Iowa Legal Aid beyond those who normally qualify for our services. Thank you, Bridget, for helping us serve low-income Iowans!
---
Northwest Regional Office (Sioux City)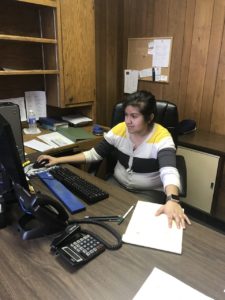 Janet Pablo Gonzalez recently started volunteering as an office assistant. As an office assistant, Janet helps with filing, organizations, and generally helping the attorneys in our office. She has been a wonderful addition to the Sioux City Office!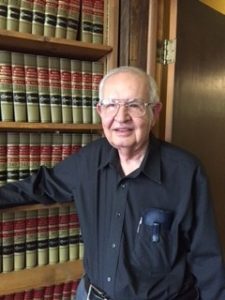 Manny Bikakis is a retired attorney who has chosen to dedicate time to serving low-income Iowans with Iowa Legal Aid. Manny serves about 8 hours a week, usually on Monday and Wednesday. We are so grateful for the work that he does in the Sioux City Office!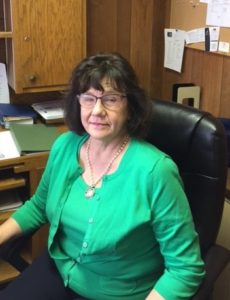 Suzan Stewart is a retired attorney who is a former member of Iowa Legal Aid's Board of Directors and a current member of the Iowa Legal Aid Foundation Board of Directors. In addition to her duties on the Iowa Legal Aid Foundation Board, Suzan volunteers about 4 hours a week in the Sioux City office. We are so grateful for the work that she does for the low-income residents of Iowa, and in particular, the Sioux City Office's service area!
---
Waterloo Regional Office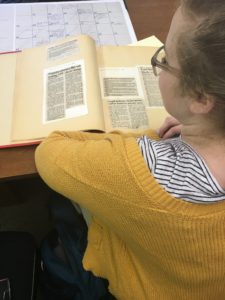 Amelia Miller is a sophomore at the University of Northern Iowa and is compiling the history of the Waterloo Office for their 50-Year Open House Celebration. Amelia has been an awesome addition to the team, and has already uncovered some very interesting history! We understand how important it is to know and celebrate our history, and we are so grateful that Amelia has volunteered to partner with us on this project. Thank you Amelia!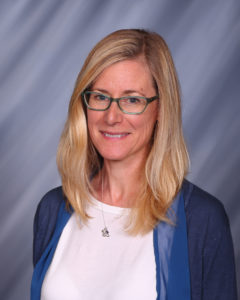 Jennifer Cooley is the Associate Head of the Department of Languages and Literatures at the University of Northern Iowa. She is also a Professor of Spanish, and an advisor to students who are pursuing a major and minor in language. For the last several years, Professor Cooley has also been partnering with the Waterloo Office in a unique capacity: she has been tasking her students with translating Iowa Legal Aid website articles into Spanish. This partnership has been invaluable in our attempt to ensure that language is not a barrier in accessing and understanding legal rights. Thank you Professor Cooley!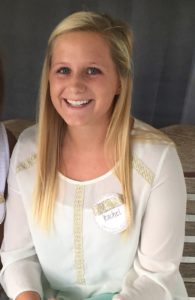 Rachel Soderstrum is a senior social work major at the University of Northern Iowa. She is planning on attending law school in the fall, and has been serving as a full-time intern for the spring semester at the Waterloo Regional Office working specifically with the Parent Representation Project. Rachel has been such a great addition to the Waterloo Office. She works hard, takes the time to care about our clients, and is always a pleasure to work with. We are so grateful that Rachel chose to do her internship with Iowa Legal Aid. Thank you Rachel!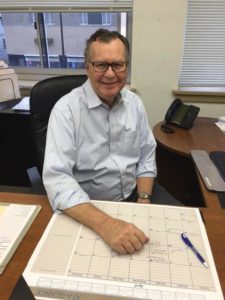 David Mansheim is an emeritus volunteer attorney who runs the Waterloo Regional Office Pro Se Clinic and has been volunteering with Iowa Legal Aid for many years. David's experience and dedication to serving low-income Iowans is something that we truly treasure. Thank you for your service David!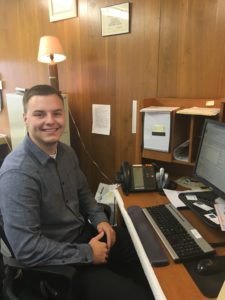 Ben Dzaboff is a pre-law junior at the University of Northern Iowa and has been assisting with the Waterloo Regional Office Pro Se Clinic on Friday mornings. Ben has a keen-eye for details, and has been integral in helping us establish a partnership between UNI and the pro se clinic. Thank you Ben!
Ella Daft is a pre-law senior at the University of Northern Iowa and has been assisting with the Waterloo Regional Office Pro Se Clinic on Tuesday mornings. Ella works very well with clients, and has been essential in helping us establish a partnership between UNI and the pro se clinic. Thank you Ella!
---

Volunteer Opportunities at Iowa Legal Aid*
Iowa Legal Aid provides critical legal assistance involving basic needs and safety to Iowa's most vulnerable people, through its 10 offices in Iowa's major population centers. In 2016, Iowa Legal Aid provided direct legal representation involving more than 16,300 cases that helped nearly 38,000 persons. Resource limits prevent Iowa Legal Aid from fully helping many otherwise eligible clients and their families each year, but the service of volunteers allows the program to aid more at risk Iowans than it otherwise could. Volunteers serve in various attorney and non-attorney positions which are listed below.
Attorney Volunteers
Attorneys throughout the state help provide equal access to justice through the Iowa Legal Aid Volunteer Lawyers Project, the Polk County Bar Association Volunteer Lawyers Project and the Pro Bono Project of HELP Legal Assistance and the Scott and Clinton County Bar Associations.
Opportunities to participate in volunteer lawyers projects around the state include:
Accepting referrals on behalf of eligible clients (always with the prior approval of the attorney)
Assisting with intake at Iowa Legal Aid offices
Taking part in Continuing Legal Education Seminars on poverty law issues
Contributing materials to probono.net/iowa
Assisting pro bono clients at advice clinics and pro bono mediations
Handling contested domestic abuse cases filed under Chapter 236
Serving as an Emeritus Attorney (more information can be found HERE)
Position Available!!
Attorneys interested in these volunteer opportunities can sign up through the Pro Bono Net website, at http://www.probono.net/iowa/volunteer
Non-attorney Volunteers
Attorneys are not the only volunteers who can help Iowa Legal Aid fulfill its mission of providing hope, dignity and justice to low-income Iowans. Additional opportunities include:
Receptionist
Interpreter/Translator
Self-Help clinic assistant
Paralegal
Office assistant
For more details on our non-attorney volunteer positions and to sign up, visit our website at www.iowalegalaid.org
*Please note that all positions may not be available at all times or locations nearest you. For example, a particular position may have been filled or we may have limited capacity to engage volunteers with certain types of skills. Even though we cannot guarantee a placement to every prospective volunteer, we will do our best to match the applicant's skills and interests with our present needs.